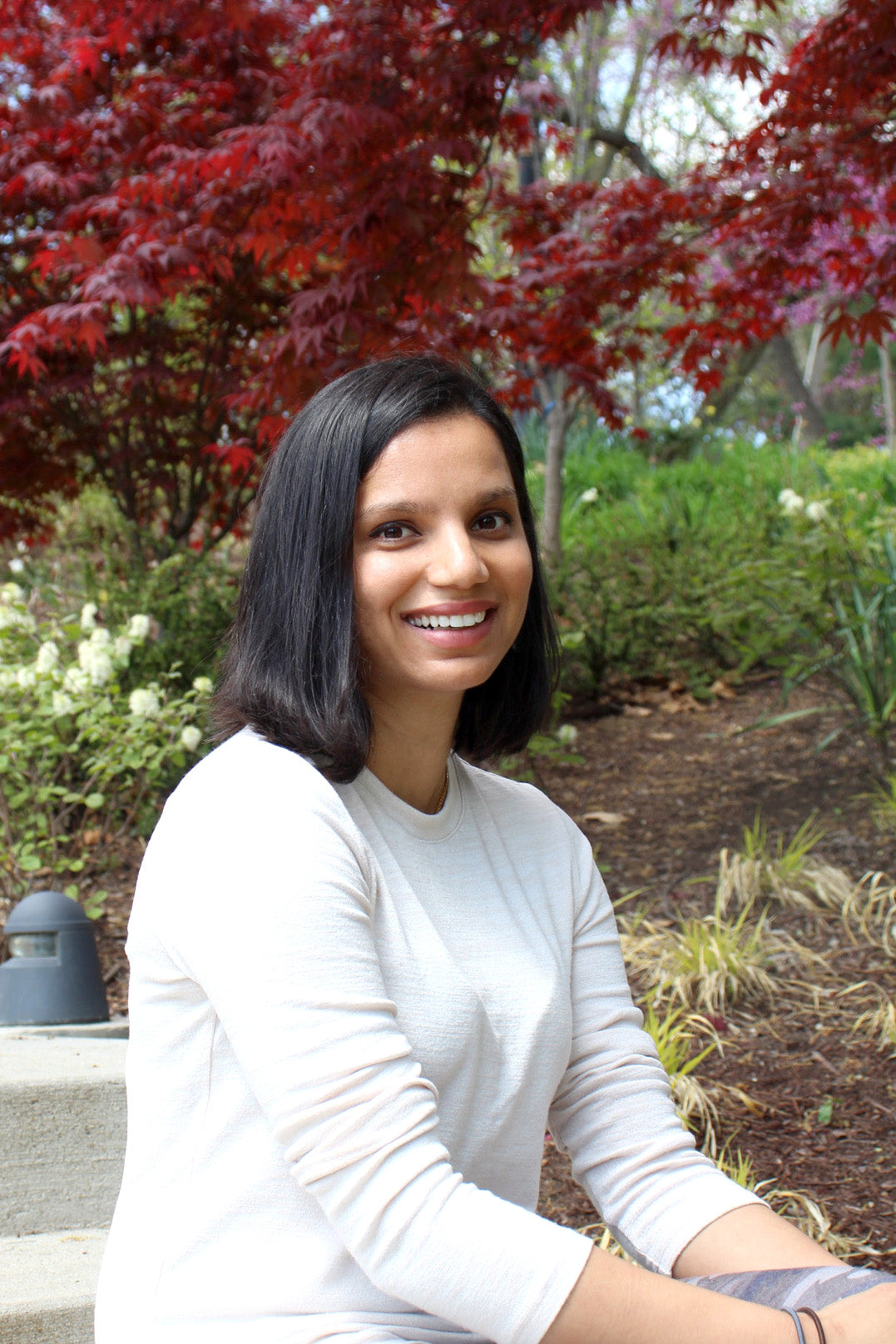 Nancy
Founder and Owner
I am Nancy, founder and owner of NNJ Designs!
I am a mom to a beautiful baby boy, Julian aka Jules, a gorgeous golden retriever, Kushi, and this little jewelry shop, NNJ Designs. 
I discovered jewelry in a professional capacity during my college years.  I am an Ohio State alumni, with a major in Finance and Political Science.
While studying, I began working for a small jewelry company that needed help at gem trade shows. This gave me the opportunity to travel to all across the US and meet many jewelry lovers and experts. They taught me soooo much about jewelry and really helped light the fire with which this business was forged.
Formal training from the GIA helped round out my education, but nothing taught me nearly as much as the hands-on experience I got networking with all of the incredibly passionate jewelry lovers that I now have the pleasure of designing for! 
I can't wait to spend a lifetime of curating fine gems, designing beautiful and meaningful pieces, and growing my jewelry family.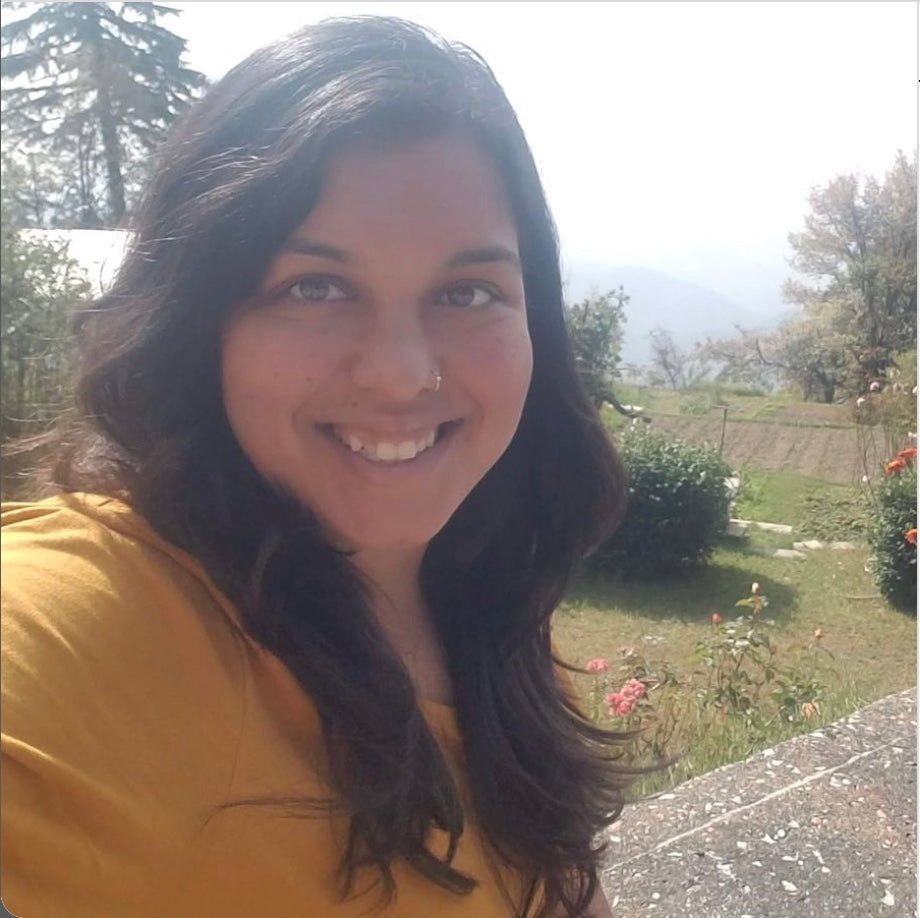 Adi
Our Detail-Oriented Bookkeeper and Package Manager!
Meet Adi, the meticulous guardian of our books and the mastermind behind managing all incoming and outgoing packages at NNJ Designs 🥰
My connection with Adi goes back to the dance troupe that I joined last-minute, fresh out of high school. Now, let's be honest, my dancing skills were tragically lacking, but Adi took me under her wing and prepared me for the competition. While my dancing ability didn't improve much, it ignited a lifelong friendship between us. It's been over 16 years of shared experiences, and we're excited for the adventures that lie ahead.
Adi is not only a brilliant bookkeeper, but she's also one of the most adventurous and fearless individuals I know. Throughout her life, she has explored the world, immersing herself in diverse cultures, people, and cuisines. She truly embodies the spirit of a global citizen, and I feel honored to have her by my side every day.
With Adi's attention to detail and her passion for excellence, you can rest assured that your books are in capable hands and that your packages will be managed with utmost care. She brings her dedication and expertise to every task she undertakes, ensuring smooth operations and top-notch customer satisfaction.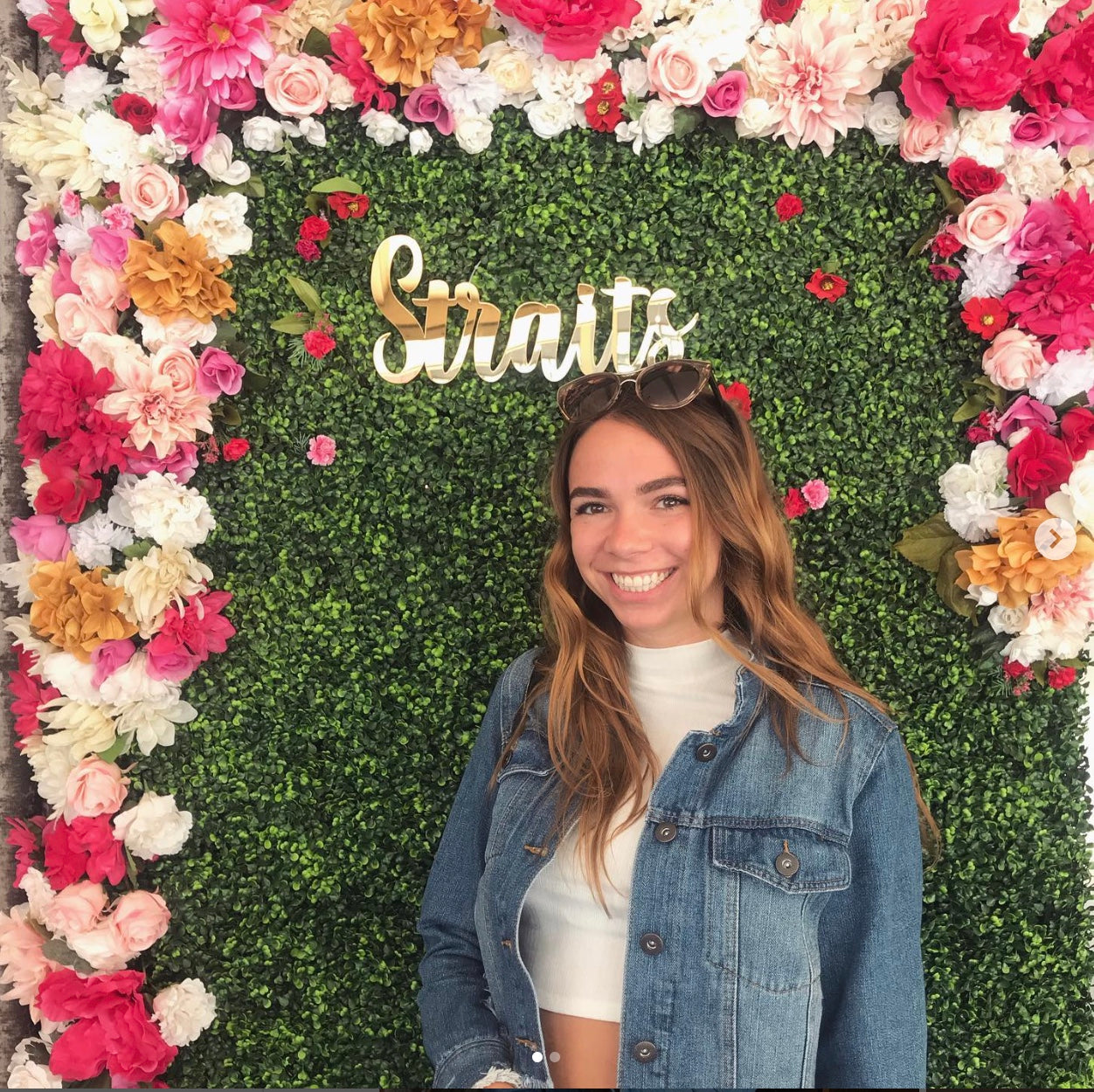 Emily
Our Radiant Client Relations Specialist!
Emily is the epitome of happiness. She wakes up each day with an infectious smile and an unwavering positive attitude, ready to conquer the world. At NNJ Designs, we are delighted to introduce Emily as our dedicated client relations specialist, who will accompany you on your jewelry purchasing journey. Her vibrant personality even shines through in many of our jewelry designs!
With several years of experience with our company, Emily has not only excelled in nurturing client relationships but has also discovered a secondary passion for designing a collection specifically catered to young adults. From bands to huggies, and stylish daily wear fashion pieces, she creates jewelry that effortlessly becomes a staple in your life.
Emily's commitment to excellence extends to her gemology skills. As my trusted companion on our buying trips, she sharpens her expertise by hand-selecting the finest gems personally. She takes immense pride in ensuring that her clients receive nothing but the highest quality.
Beyond her professional contributions, Emily brings joy and positivity to our team. Her attitude and enthusiasm uplift us and make us strive for greatness. We are grateful to have her as an integral part of NNJ Designs.
In addition to her zest for life and radiant personality, Emily is also a devoted lover of cats, plants, staying hydrated, and embracing the energizing power of caffeine.
Experience Emily's unwavering dedication and vibrant spirit as she guides you through the world of jewelry at NNJ Designs. We guarantee that her infectious joy will make your journey even more delightful.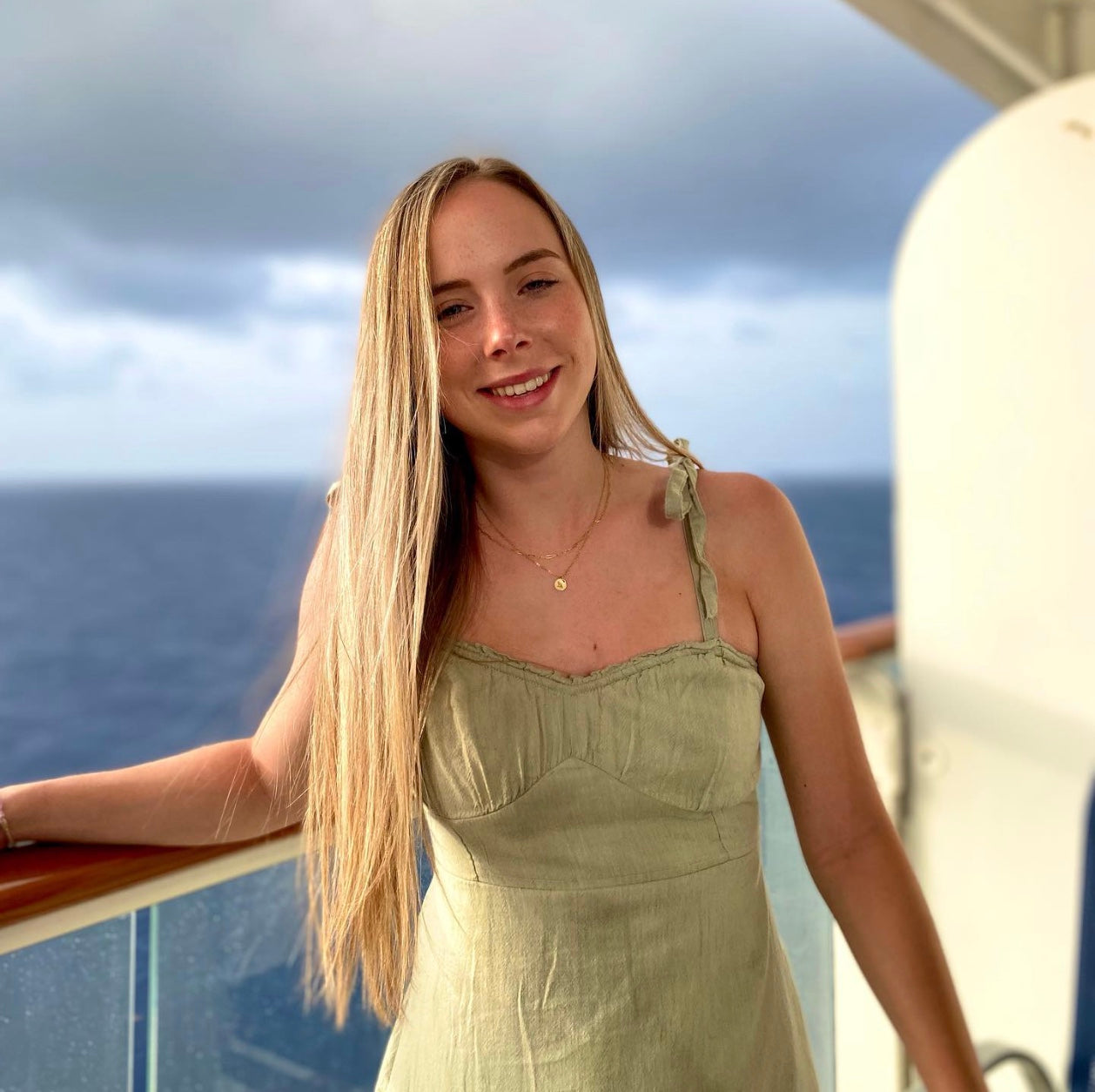 Karci
Our Witty, Fun, and Multi Talented Team Member!
Meet Karci, the invaluable powerhouse behind NNJ Designs. As our in-house photographer, communications director, and marketing manager, she brings her exceptional skills and creativity to every aspect of our business. In our small company, everyone wears multiple hats, but Karci is truly a master of juggling them all.
Beyond her contributions to our team, Karci is also a proud dog mom to Huck! Stay tuned for adorable pictures coming your way soon. We hope you'll have the pleasure of working directly with Karci in the near future. In the meantime, take a moment to explore our Instagram, website, banners, and other marketing materials, where you can admire her beautiful work firsthand.
Karci's dedication and talent are instrumental in bringing our vision to life. We're grateful to have her on our team, and we can't wait for you to experience the magic she creates at NNJ Designs.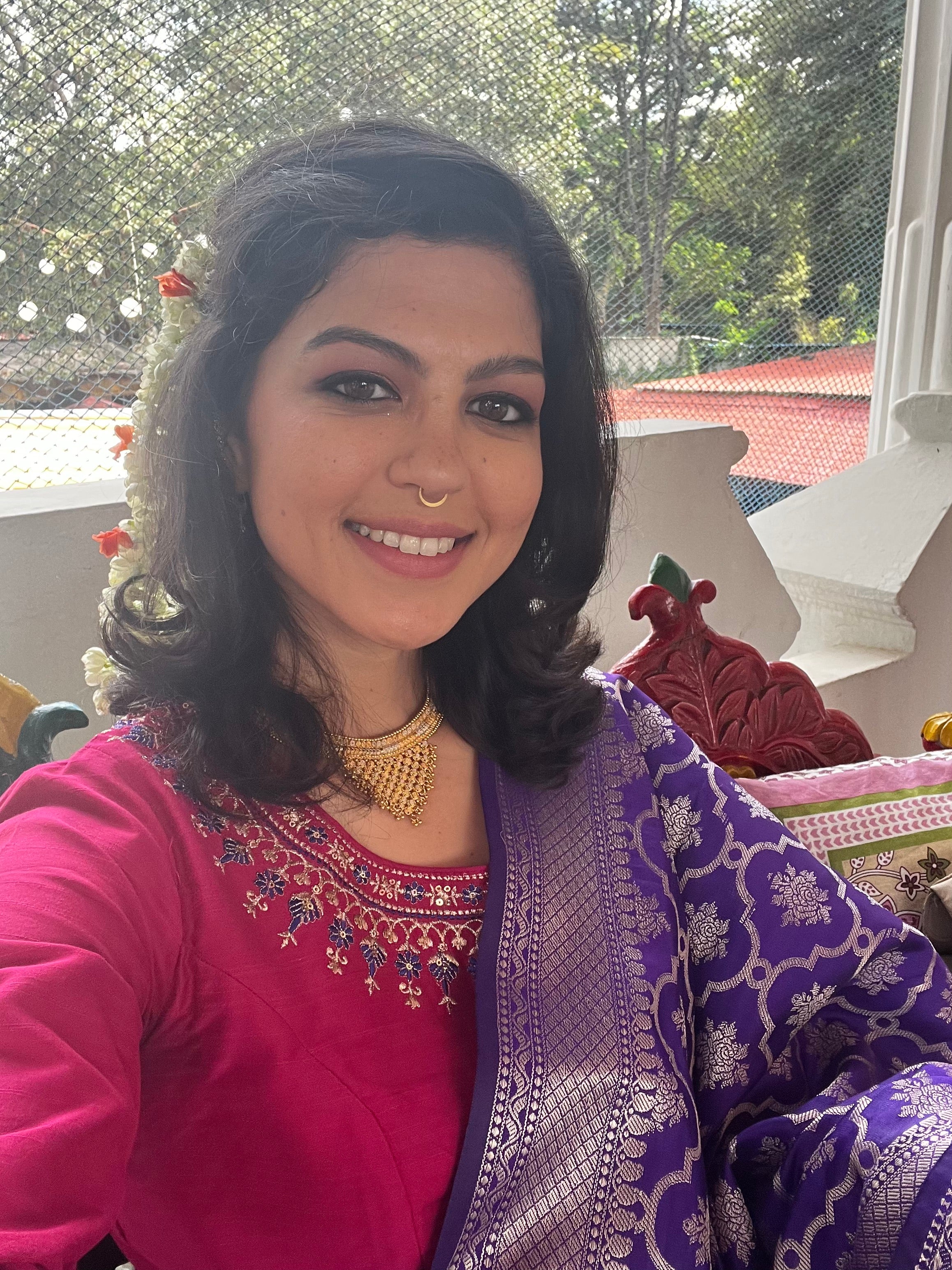 Ana
Our Online Specialist
Meet Ana, the latest addition to our remarkable team at NNJ Designs!
Ana stands out as a rare gem, possessing both analytical prowess and remarkable creativity. While pursuing her accounting degree at The Ohio State University, she also honed her skills in fine arts.
With her multifaceted talents (pun intended), Ana plays a pivotal role in bolstering our online presence and ensuring that Team NNJ thrives in the digital realm. She has been charged with the mission of ensuring that anyone looking for us can easily find us.  
Discover the dynamic energy that Ana infuses into our online presence. We are confident that her unique talents will elevate your experience with NNJ Designs to new heights.
Now that you know a little about us, we can't wait to get to know you! We really look forward to working together and expanding the NNJ Designs jewelry fam! ✨